When you examine slots and chess, you will rightly feel that they are poles apart. One cannot draw any comparison between the two.
Slots are luck-based based games played for real money at offline and online casinos. If you are playing online, you can play demo versions of slots games, but there is no fun in playing slots if you don't wager real money on them.
Chess is a game of skills and strategies. While you can earn money playing well-known chess tournaments as a professional chess player, you cannot treat chess as a gambling game.
Experts say that there is simply no way to prevent players from cheating at online chess. On the other hand, online casinos implement the latest gaming technologies to make their online slots games as fair and random as possible, giving all players equal opportunities to win.
Slots vs. Chess – Attempts to Bridge the Gap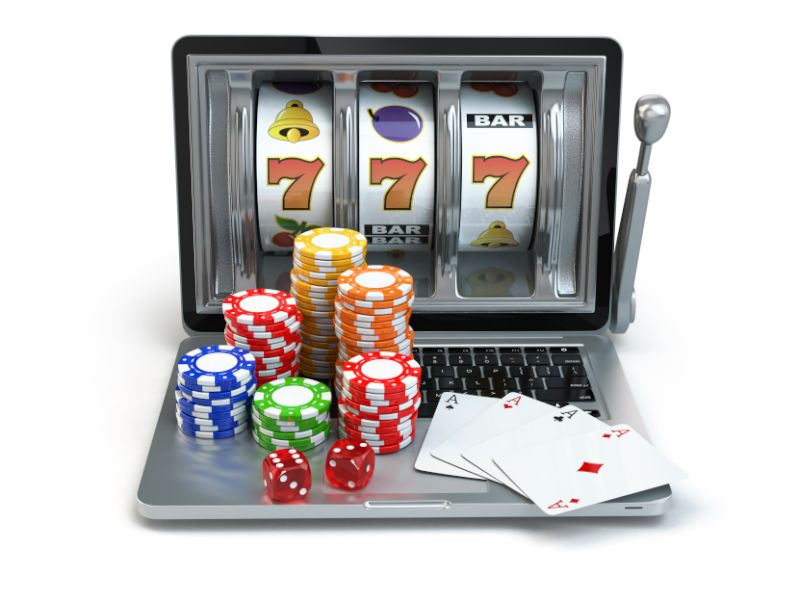 Despite the huge differences between chess and slots, the gaming industry has made attempts to bridge the gap between the two.
Game developers have tried to take chess inside the game libraries of online casinos by designing chess inspired slots games. Have a look at these interesting examples:
Chess Round – Developed by BetConstruct, this slot challenges you to play chess in a different way. When you load this slot, you will see a huge chess board with pieces. The reels Chess Round don't spin as slots reels usually do. Instead, you will see the chess squares moving up and down vertically.
The slot has 8 reels and 8 paylines and you will get paid for matching at least three chess pieces of the same color. If you match eight of them, you will win a prize of 2000x.
Chessmate – Chessmate is a chess-themed slot from Multislot. The slot has five reels, nine ways to win, and five betting levels. You can take the help of the wild symbol to land winning combinations. The scatter symbols can help you unlock bonus features.
Chessmate has all the traditional slots features of wilds, scatters, free spins, and bonus rounds. The fact that it has a low house advantage of 1.3% makes it all the more attractive.
Treasure Chess – Aristocrat's Treasure Chess combines the themes of chess and treasure hunting. Treasure symbols such as pearls, jewels, gold coins, and others populate the reels along with symbols of the Rook, King, Queen, Knight, and Bishop.
Your aim as a player is to capture the chess pieces by hitting winning combinations across the reels. You will then get a bonus prize depending on the number of pieces you have captured.
Similarly, the gaming industry has made attempts to convert chess into a gambling game. You can choose from a number of highly reputed chess sites that allow you to learn the game for free, practice with friends and family members, participate in paid chess tournaments with large prizes, meet and interact with chess players worldwide, and wager on the outcomes of chess games. The best of these sites claim that they use sophisticated software to prevent players from cheating.
Here are a few chess sites that allow you to play free as well as real money chess games:
MBChess.com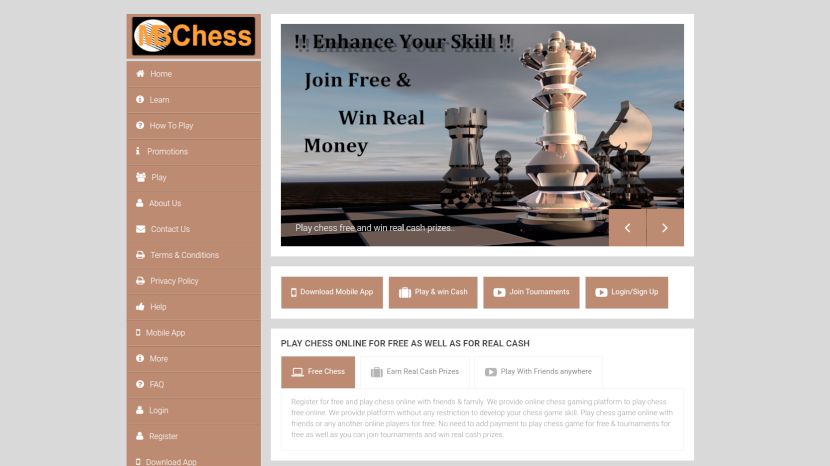 MBChess accepts players from all age groups, but only players above the age of 18 can play for real money. The site allows you to play private chess games with friends and family members.
Game Colony
If you are looking for competitive chess and opportunities to win real money, you have to participate in GameColony.com's chess tournaments. The chess site runs multiplayer tournaments, maintains your account, and credits your winnings without wasting any time. You can use PayPal or credit/debit cards to purchase tournament tickets at Game Colony.
Chess Club (ICC)
This is more of an online chess club than a real money chess casino. Even kids can join ICC to learn how to play chess. However, Chess Club pays you if you refer friends and family members.
Chess Cube
Chess Cube is synonymous with a large chess gaming community, lively chess forums, training tools, and live chess games. If you join, you can meet millions of chess players from hundreds of countries across the world.
Chess.com
If you a serious student of chess, Chess.com is the ideal site for you. It is home to over 25 million chess players from different parts of the world and over 50 professional chess coaches and players who create high-quality training tools and materials for the benefit of its members. Since Chess.com has a team of 100+ content editors, programmers, and customer care representatives, you can rest assured that it is a well run site.
Chess vs. Slots – Which Game is Most Popular?
Slots owe their popularity to the following factors:
Based on simple rules
Require no knowledge or implementation of strategies
Based on luck alone
Offer large fixed and progressive jackpots
Based on a wide range of themes
Offer lucrative features such as bonus rounds, free spins, multipliers, and so on
Slots are the most popular online casino games in the industry. According to the latest statistics, nearly half the number of online casino players plays slots. The next most popular game is blackjack, followed by poker and roulette.
On the other hand, although there may not be an online casino player in every home, there definitely is a chess board. The game of chess, which is over 1500 years old, has definitely taken the Internet by storm. The world chess championship attracted more than 10 million viewers online a couple of years back. Since chess has close to 600 million all over the world, it becomes one of the most popular games.
According to the latest figures, chess has over 6 million players in the UK, 35 million in the US, 16 million in Germany, 50 million in Russia, and 85 million in India. M&C Saatchi Sports CEO Steve Martin rightly calls chess as the sports & entertainment industry's "sleeping giant."